Our goal is simple – Incorporate our continuous knowledge of the ever-changing industry, technical expertise and brand understanding to help our clients succeed with existing customers and capture new ones.
Intuitive Development Group is a full-service agency providing support in all necessary website components to build a successful online presence. Consistently educating, developing, and implementing the most up to date development tools and digital marketing strategies to give customers the most comprehensive and advanced products and services, to obtain the highest return of investment.
Web Development
Graphic Design
Business Consult
Search Engine Optimization
Search Engine Optimization
Web Development consists of design, code and functionality. Our experienced developers are mindful of creating a framework that will work quickly, smoothly, and easily on any browser, tablet or mobile device to insure optimal and effective ranking with Google and all search engines. Web design and development can help you generate long-term customer relationships because it provides a platform to connect with your customers. Our team of professional website developers understand the importance of design, development and programming working seamlessly together to target your audience, making your online business work for you, turning connections into conversions.
The planning and projecting of ideas, services or experiences through visual and textual content is the art of a true graphic design expert. Graphic design communicates certain ideas or messages in a visual way that ideally helps a business gain high visibility and brand awareness. Attractive, engaging visuals, designed through effective brainstorming between clients and our experienced graphic designers help us develop visuals that will gain higher brand visibility, and enhanced credibility for your brand. Graphic design can help inform, educate, promote, or persuade your target audience and in turn, turn them into sales.
Search Engine
Optimization
The goal of Search Engine Optimization is to increase your business' visibility by making it appear earlier on search engines results. To achieve this goal, our strategic engineers constantly improve our clients' images, audio, video, content, and mobile responsiveness of the site. Our holistic approach of combining carefully researched keywords, backlinks and well-written content make all the difference in traffic growth to your website. Intuitive Development Group can help you not only increase your ranking and visibility on search engines but most importantly, obtain a higher return of investment (ROI) through our well thought out SEO services targeted for business owners eager to get on the map! Incorporating historical knowledge, testing, analysis, competitor research and white hat expertise is key to getting your business on Google's page one.
It's difficult to balance all the hats a busy business owner juggle. Business consultants serve as professional advisors to help you and your company set and achieve their goals or streamline operations in a particular area of the business. Through client directed conversations, we can help businesses improve performance and make necessary changes to achieve success. As a business owner and start-up investor and developer, Intuitive Development Group's president, Nikki Benzimra, can advise on a range of subject matters including branding, sales, web & app development, VC funding, finance, marketing, e-commerce, operations, engineering, intellectual property protection and security.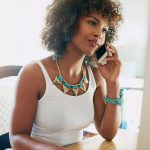 Taylor B.
Worked with Intuitive Development Group to do some much needed upgrades to my out-of-date business website. Loved their ideas on how to improve my website in a cost effective and efficient way!
Taylor B.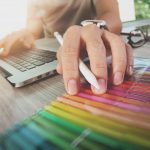 Alex K.
Worked with Nikki and her team to do some upgrades to my business site. They were quick, cost effective and its been great having them manage my blog and social media needs. I like that someones always available to answer all my questions.
Alex K.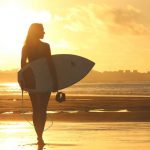 Caroline B.
I was looking to separate myself from everyone else in the job market and hired Intuitive Development Group to build my website portfolio. They were easy to work with, well priced and took their time to explain all the options to me. I highly recommend them as your go to web team!
Caroline B.